Newbury College is celebrating two wins at this year's West Berkshire Learner Achievement Awards.
The annual awards ceremony, run by West Berkshire Council Community Learning, was held on Friday 11 November 2022 at the prestigious Shaw House, with catering provided by Newbury College catering students.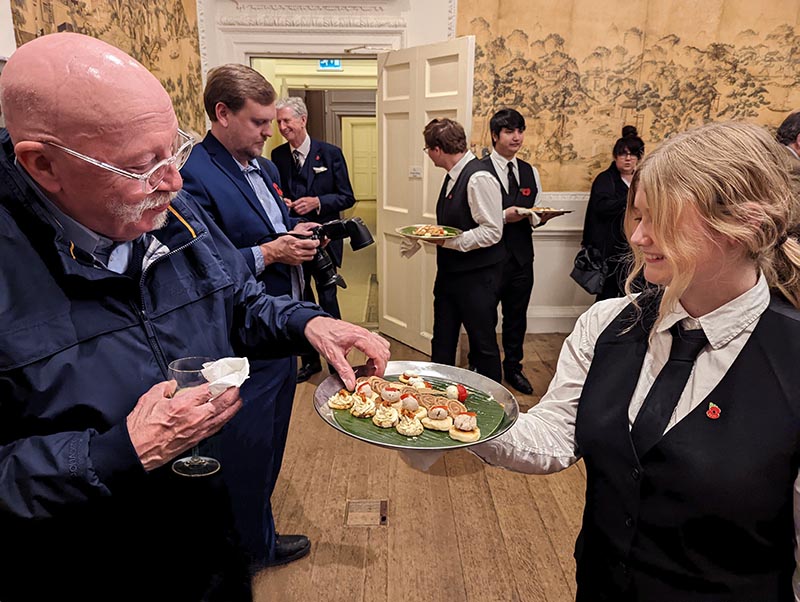 Helen Stevens, who teaches on the Foundation Learning programme, was presented with the Outstanding Achievement Award for her progression from Learning Support Assistant to Pathway Course Leader for Connect Community.
Since joining the College in 2012 with aspirations to become a teacher, Helen decided to study for a Level 3 in Education and Training while continuing her support role and managing a family of 5 children. She has since progressed to Level 5, the equivalent of a foundation degree, specialising in working with students with challenging behaviour and learning difficulties.
Leanne Butters, Head of Department for Foundation Learning, said: "The impact Helen has made is amazing, with many of the students more engaged and achieving their goals. Her story reflects her outstanding achievement in continuing education and the impact this has had in developing a fulfilling career."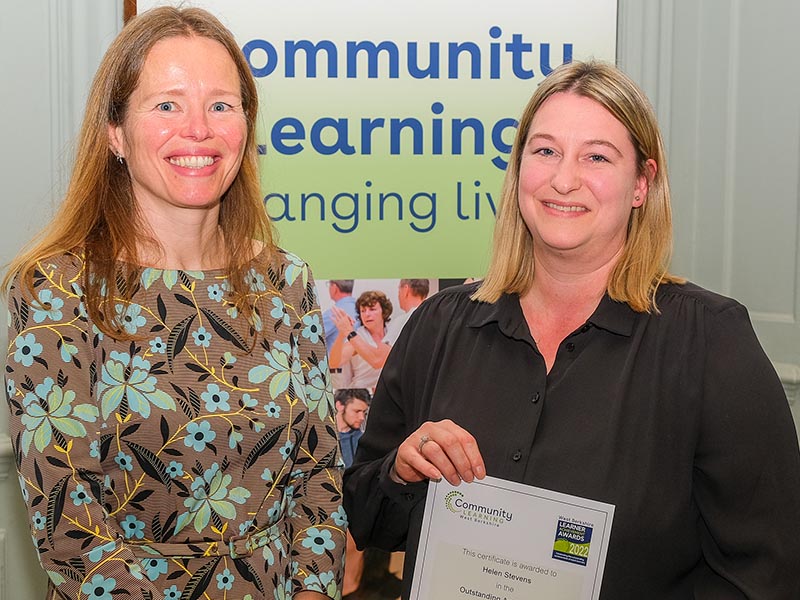 The College's Essential Digital Skills learners are also celebrating after winning the Group category for their enthusiasm for learning and dedication to their studies.
The adults on this programme have a range of reasons for wanting to improve their digital skills. Some in the group need digital skills to improve their employment prospects, with many wanting to move from pre-pandemic manual work to admin roles. Others require the skills to improve their access to personal and social services, such as managing accounts and finances online or creating legal documents.
Speaking about the award, Digital Skills Tutor, Shaun Daubney said: "I'm so proud of the group. They have all worked hard to improve their digital skills, overcoming many barriers and challenges. This award is a testament to their dedication and commitment."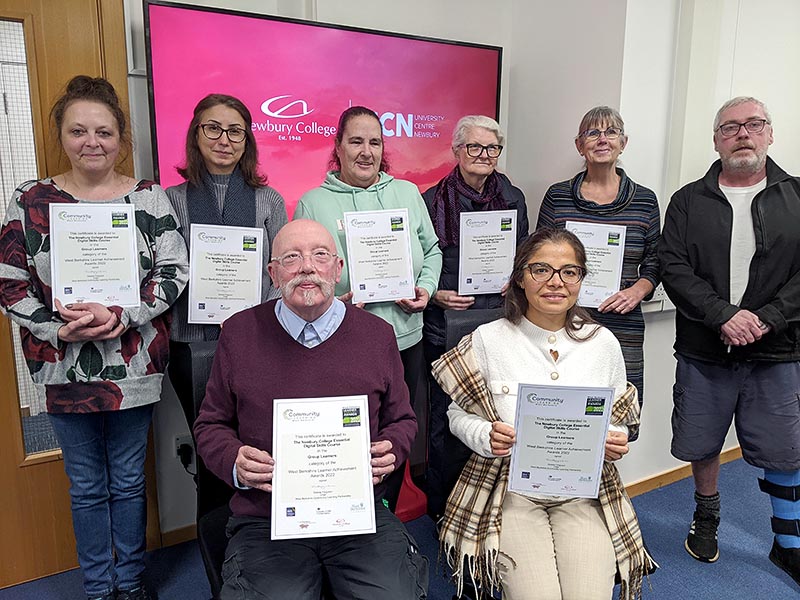 Continuing education is important to adults because it allows them to stay current in their field, learn new skills, and advance their careers. Additionally, continuing education can help adults keep up with the changing world and stay competitive in the workforce.
Newbury College offers a wide range of adult courses, from essential skills (English and maths) and community learning courses to higher education, professional qualifications and working with businesses to provide workforce training. To find out more about courses for adults, visit newbury-college.ac.uk/adults
Main picture courtesy of West Berkshire Council Community Learning / Phil Cannings (From left to right: Cobie Milsom, Helen Stevens, Shaun Daubney, Alison Maccabbe, George Fitzgerald, Helen Peake and Royston Peake)