If you are thinking about studying at Newbury College, but are unsure about how the different levels of qualification compare, the following guide provides a rough comparison of some of the main qualifications offered by us and other providers.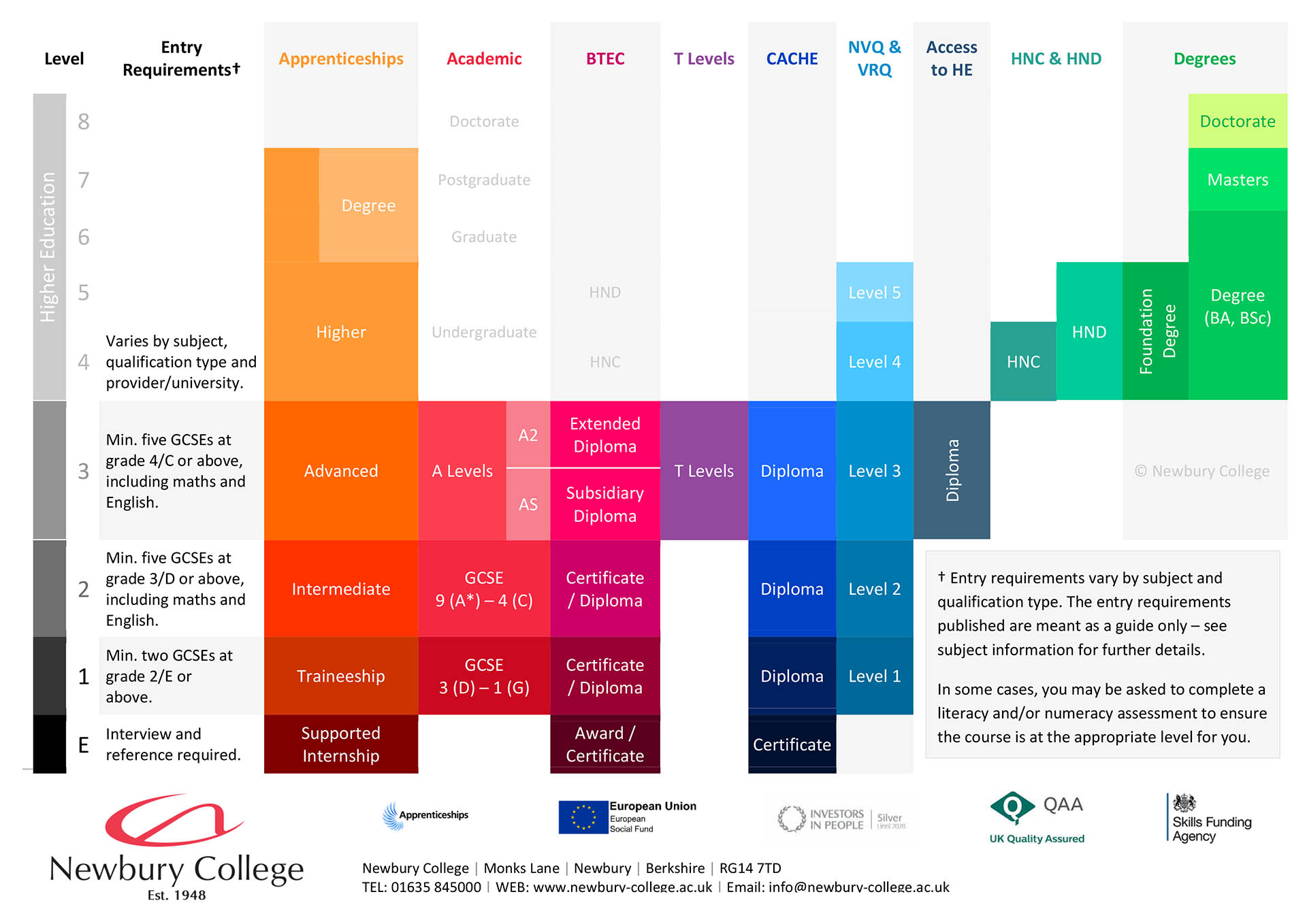 Download a copy of our Qualifications Guide
Full-time study programmes
Full-time study programmes are assessed in a variety of ways, rather than just through the traditional essay and exam methods, this can be beneficial to students who prefer to be assessed differently and demonstrate their skills in other ways.
College Progression vs Sixth Form
College progression follows a similar path to that of going to sixth form, however, because we focus on vocational qualifications, you may be able to access your chosen career faster and at a lower cost.
Level 3 programmes such as BTEC Extended Diplomas and T Levels are equivalent to A Levels. These qualifications offer a focussed route to higher education or meaningful employment and also carry UCAS points.