We are delighted to announce that Newbury College and University Centre Newbury have been selected to be part of a group of colleges to deliver a range of education programmes to improve and upskill people in key areas across Oxfordshire and Berkshire.
The new programmes are part of the Government's blueprint for reshaping the technical skills system to better support the needs of the local labour markets and the wider economy, as set out in the Skills for Jobs White Paper published in January 2021.
Part of this plan will see the introduction of Local Skills Improvement Plans (LSIPs) and a Strategic Development Fund (SDF) by the Department for Education (DfE).
Working within the Local Enterprise Partnership areas of Oxfordshire (OxLEP) and Berkshire (TVBLEP), University Centre Newbury will be delivering these programmes in collaboration with Activate Learning, Abingdon & Witney College and The Henley College in Oxfordshire and the Windsor Forest College Group including Berkshire College of Agriculture in Berkshire.
Working together, the colleges have been given £1.9m in funding to design, deliver and resource equipment for a range of short courses primarily aimed at those already in employment. The areas covered will include green construction, electric vehicle maintenance, advanced digital skills, and robotics.
These short courses will be available for free to any learner living in Oxfordshire or Berkshire until March 2023, with details of the courses to be made available on the websites of all participating colleges in October and November.
Dr Jo Houghton, Director of Business and Partnerships at University Centre Newbury said: "The SDF projects provide an excellent opportunity for the local FE colleges to work collaboratively on developing and delivering training solutions to local skills needs and aimed at upskilling those already in employment.
"These SDF projects were endorsed by Thames Valley Chamber of Commerce, and we look forward to collaborating closely with them and other stakeholders in the development of LSIPs for the region."
The project will also see the colleges involved working together to support the training of new and inexperienced teachers, focusing on designing solutions to the difficulties of recruiting vocational specialists, including those looking to transition into new teaching careers with secured industry experience.
"The recruitment of specialist vocational teachers is vital to the development of future skills in the FE sector. This is an exciting opportunity to work together to find a sector-wide solution" added Cathy Wright, Director of HR & Support Services.
Thames Valley Chamber of Commerce has been designated as the employer representative body to lead the development and subsequent reviews of the LSIP for the same two geographical areas. This will be done against a set of agreed priorities which will place employers at the heart of their local skills system and allow for direct working arrangements between employers and training providers.
Project Partners: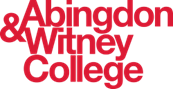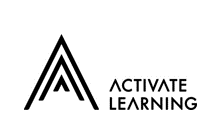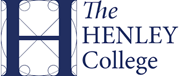 Further information on both SDFs and LSIPs can be found within the links below:
https://www.gov.uk/government/publications/identifying-and-meeting-local-skills-needs-to-support-growth/local-skills-improvement-plans-lsips-and-strategic-development-funding-sdf
https://www.gov.uk/government/publications/designated-employer-representative-bodies/notice-of-designated-employer-representative-bodies