It was strictly good times at Newbury College on Valentine's Day as loved-up couples enjoyed the unique experience of a professionally-led ballroom dance, followed by an exquisite 7-course meal.
The exclusive package was the first of its kind at the College, combining our popular Ballroom and Latin American Dance classes with a Valentine's themed dinner in the student-run Restaurant, including wild mushroom consommé, marinated salmon, duck ballotine, sautéed guineafowl, and a "share my heart" chocolate dessert.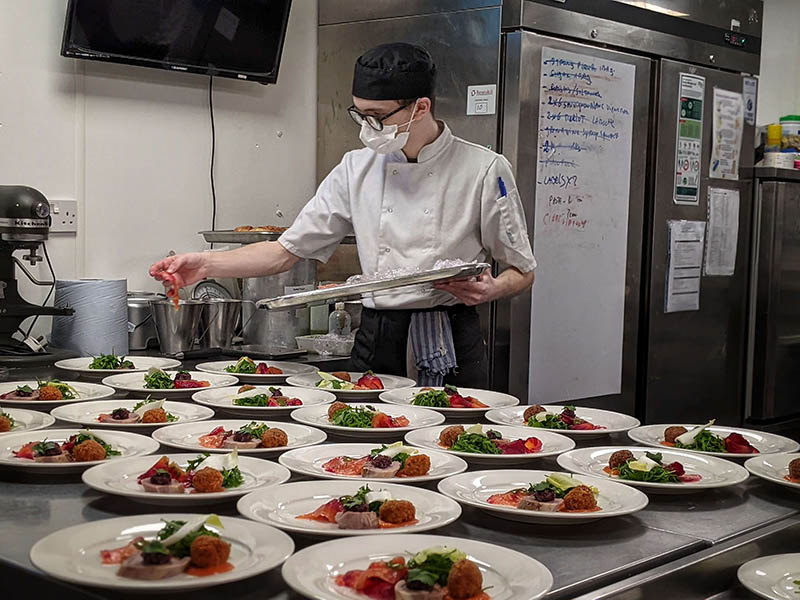 Marketing Manager, Naomi Cripps, said: "We are incredibly fortunate to have so many different opportunities for members of the public to get involved with. College isn't just for school leavers; we have a wide range of programmes for adults. Our student-run Restaurant and Salons are also great value and provide the added benefit of encouraging a younger generation to hone their talents.
"Combining these services for a unique experience like Valentine's Day is an excellent way to showcase what we have to offer our local community, and we are looking forward to putting on more events like this in the future."
The entire evening was of exceptional value at just £35 per person for dancing, dinner and drinks, meaning the event sold out within days of being posted on our website and Facebook page.
One couple commented: "We just want to say what a good time we had at Newbury College tonight. [The dance instructor] excelled herself in the dancing and we were both very impressed with the food and service at the meal. We hope the staff, kitchen and hospitality students enjoyed the evening as much as us."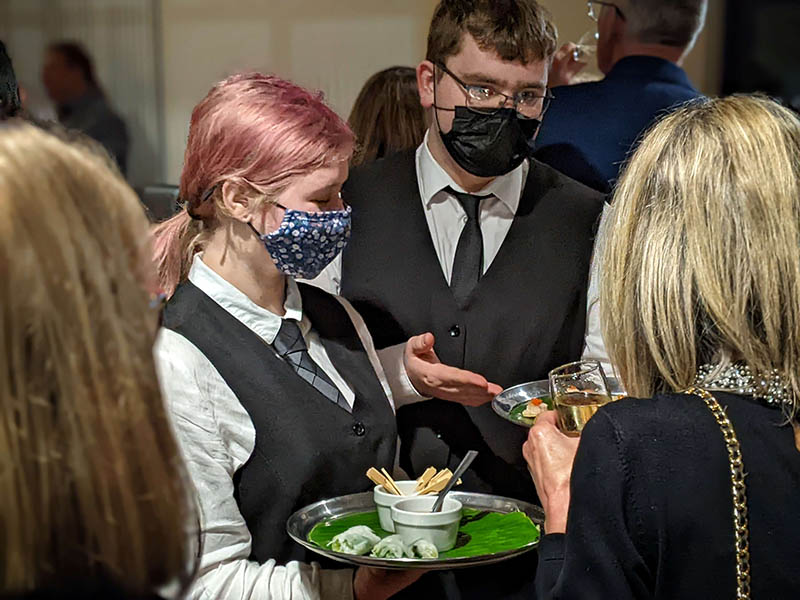 In addition to their regular Wednesday and Friday lunch services, the team in The Restaurant at Newbury College are now working on ideas for future events. To be the first to find out what's on and get in before tickets sell out, visit newbury-college.ac.uk/the-restaurant or follow @newburycollege on Facebook, Instagram and Twitter.