Uniformed Public Services students have led the commemorations at Newbury College again this year, marking the annual day of remembrance for those who have fallen in war.
Members of the College community fell silent on the morning of 11 November to honour those who have given their lives in battle or been affected by conflict.
This year's Armistice Day commemorations are even more poignant as we reflect on the situation in Ukraine, those who have been displaced by the fighting, those who have stayed behind and those who have paid the ultimate sacrifice.
Local Church Leader, Philip Whitehead, reminded the staff and students who were gathered to be hopeful for the future, before leading the two-minute silence, an opportunity for those present to remember and reflect.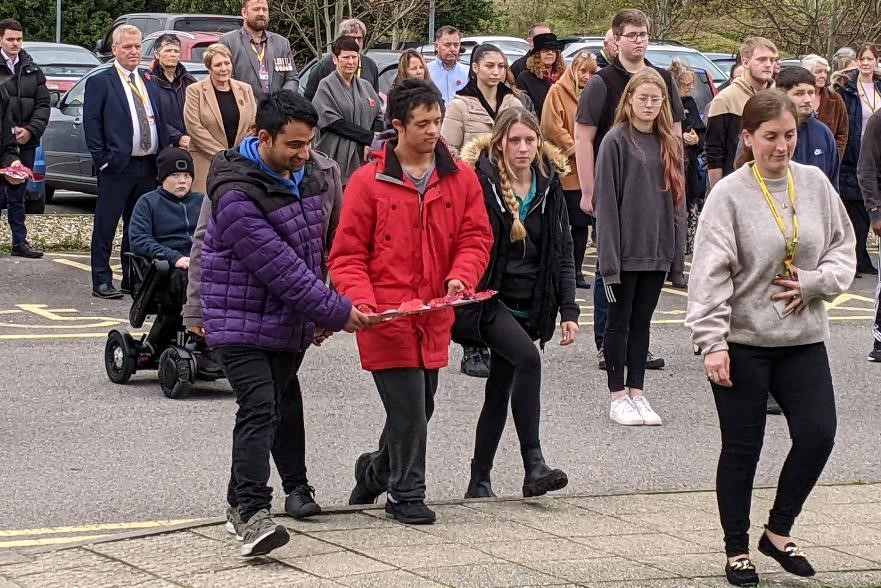 The service concluded with the laying of wreaths by Uniformed Public Services and Foundation Learning students next to the apple tree planted to commemorate the 75th Anniversary of D-Day in 2019.