A Christmas collaboration between Art and Design, and Catering students has produced stunning results at Newbury College.
Level 2 Art and Design students were tasked to create some fantastically festive designs for the packaging of the seasonal treats being produced and sold by the College's Catering student.
The project is just one of the real-life vocational experiences that students participate in as part of their full-time study programmes.
Course Leader for Art and Design, Jacky Purtill, said: "I am so proud of what the students have achieved, and it was exciting to see how their designs can be translated into saleable goods. The level 2 art and design students are very creative and have managed to develop designs with a specific market in mind."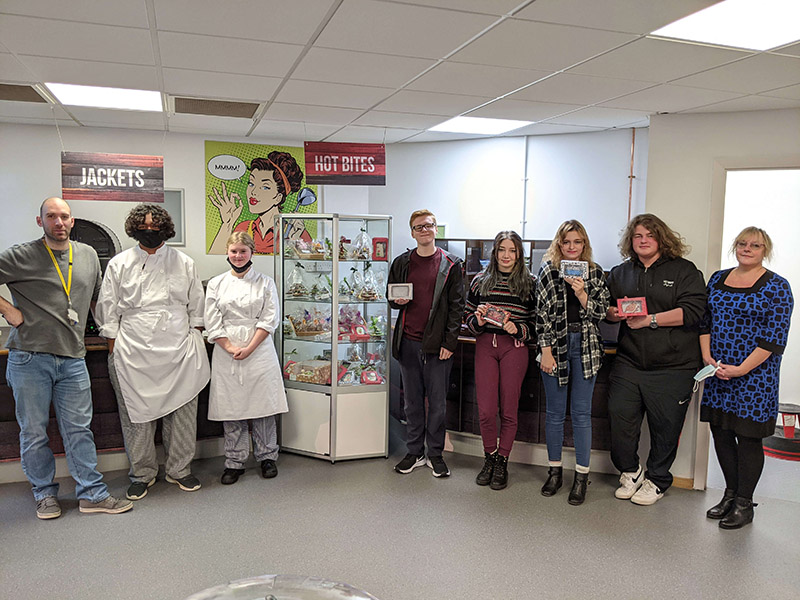 As well as producing sweet, seasonal treats, Catering students have been busy cooking and serving Christmas dinners to the public from the College's Restaurant.
The Christmas treats are being sold in the College's Street Café to members of the College community and visitors.