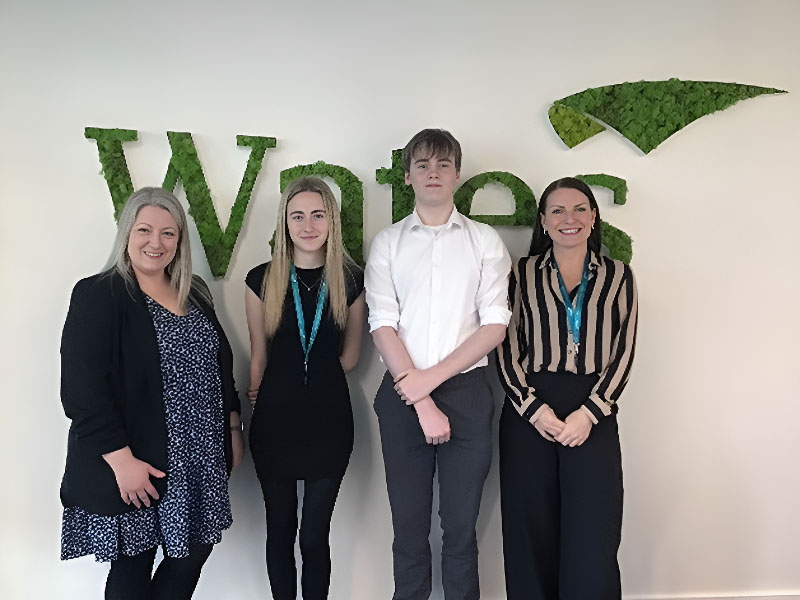 Wates Construction, one of the largest family-owned construction, property services and development companies in the UK, is known for its commitment to building a skilled and future-ready workforce. As part of this commitment, Wates opened its doors to two promising T Level students, Lily Canning and Toby Sherratt, for an industry placement. The feedback from Wates' team members clearly signifies the exceptional professionalism of these two individuals during their eight months with the firm.
Operations Director, Jason Wooldridge, said: "I always find it difficult to pitch the right level of task for our trainees, let alone a T Level student that has limited knowledge of construction. However, I was quite surprised how both Toby and Lily grabbed hold of my task in setting up the Ops / Comms meeting and were confident in their actions. Even with a brief discussion and set of notes, they grasped the challenge quickly and, during their time with me, asked limited probing questions and were confident in approaching the necessary people to complete the challenge."
The Wates Group was established in 1897 and employs over 4,000 people, working with various clients and partners from the public and private sectors. Wates' engagement with Lily and Toby has not only offered them a platform to hone their skills but also provided Wates with a glimpse of the future potential that young talent can bring to their industry.
They assisted Clare Warner, Supply Chain Manager at Wates, with several tasks, including research for a regional supply chain for a future project, compiling a presentation for an internal event and populating spreadsheets with supply chain information shared across the region. Clare said: "They took on instructions well, weren't afraid to ask questions, and even when I advised them to just do what they could with each of the tasks, they took the task in hand and ensured all tasks were completed prior to returning the information back to me."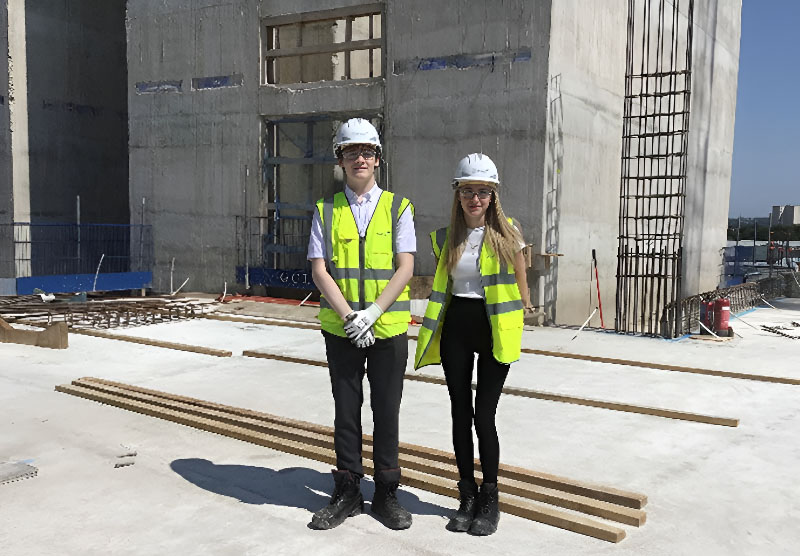 Daniel Reucroft, BIM and Digital Construction Manager at Wates Group, said "I really enjoyed my time with Toby and Lily and they both picked up the task of developing a concept school in Revit really quickly. They had a great willingness to learn new design skills and to use software to develop a 3D design. They both worked really well together to pick up key activities of design and spread out the tasks between them. We covered a lot more than I was expecting because of their efficient ways of working and willingness to get stuck in."
This was echoed by Tom, a Senior Planner for the group, who said: "It was a pleasure having Toby and Lily for their days in the planning department. It was something completely new to them, but what stood out was their enthusiasm and great questions. This enabled them to learn quickly, and they demonstrated this by producing some great work," and Arran Harvie, Regional Design Director, who said: "I was really impressed by Toby and Lilly's attitude during their placements with the Design Function. They actively listened in meetings, clearly taking in as much of the discussion, topics and numerous construction acronyms that they had been exposed to during their course with us."
T Level industry placements are significantly longer than traditional work placements, allowing students to delve deeper into their roles and take on substantial projects. Some of the work carried out by Lily and Toby during their industry placement is going to be used on the group's construction projects. Longer placements also enable students to undergo an extensive learning process, mastering tasks over time, becoming integral members of the team, and establishing stronger relationships with colleagues, mentors, and managers. Such relationships can be instrumental for networking, references, and future job opportunities.
For the employer, the longer placements mean students can provide more value. They can be trained and entrusted with more significant tasks, becoming productive members of the team, which could ultimately lead to successful future talent acquisition. Find out more about T Levels and how to support industry placements at newbury-college.ac.uk/employers