Music Technology Level 3
Develop advanced technical skills on this highly practical course and gain an excellent understanding of the music industry. Learn by completing projects and assignments that are based on realistic workplace situations, activities and demands.
---
Meet our students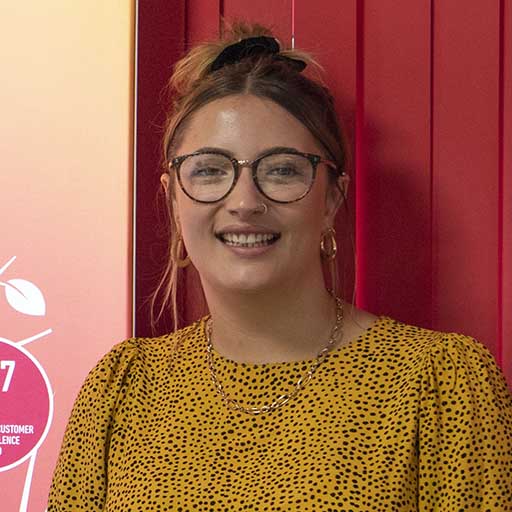 Abi Hull
I have learnt so many valuable techniques and skills to broaden my creative repertoire during my time on this course. My visual language has been challenged and expanded by the wide range of subjects and projects covered across the board. I have learnt invaluable lessons throughout my time at UCN and I will carry these skills with me throughout my career in the Creative Industries.
HNC in Graphic Design
Meet our students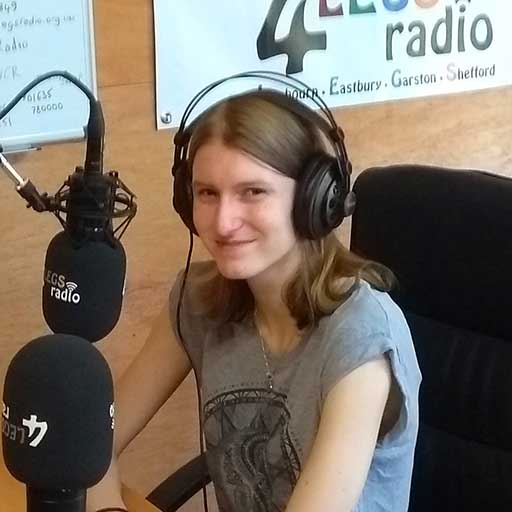 Anna Bayliss
The practical work and the chance to use the computer software in a more in-depth programme was the reason I chose the study at Newbury College. I enjoy being able to be creative in my learning.
Creative Media Level 3
Meet our students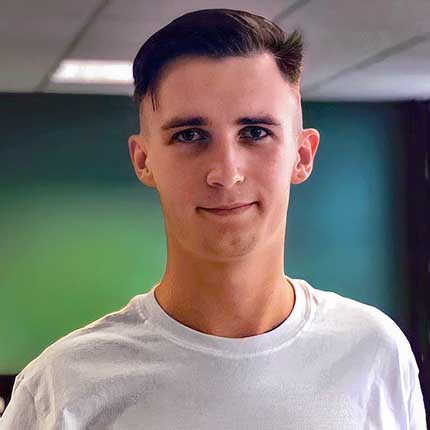 Jake Lambourn
I chose Newbury College because it provided me with the right course in the specific area of IT I wanted to pursue. As an apprentice, the on-the-job training allowed me to fully immerse myself in the career I wanted and a work environment which taught me the skills I still use today. Since leaving the College I have worked for various companies around the South East including design agencies, print and digital marketing companies, start-ups and charities. I am delighted to currently be using my skills to support the local community at Apple Print Creative and Design as a Web Developer.
Apprenticeship in IT
Meet our students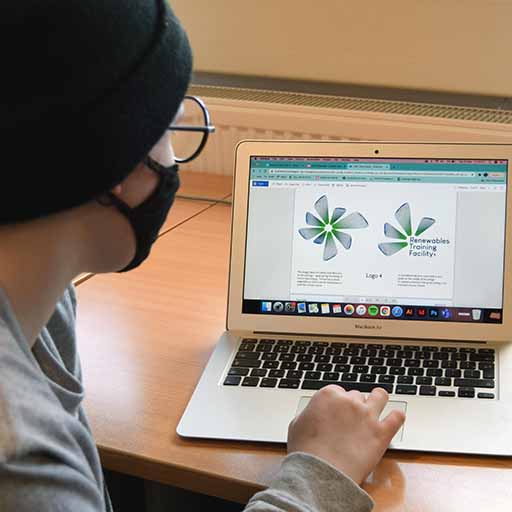 Thea Clarke
In undertaking the HNC Graphic Design course I feel that I have been able to develop both my skills and knowledge to a level which would be required in the commercial environment. It has been a lot of work, but totally worth the end result. I have designed a logo which will be used by Newbury College which was a great opportunity for anyone starting out; I have a client who I am working with to create illustrations for a book; and I am starting to sell my own work commercially. UCN provides a great option to anyone who is interested in going to university but would like the option of staying at home, and paying lower fees.
HNC in Graphic Design
Meet our students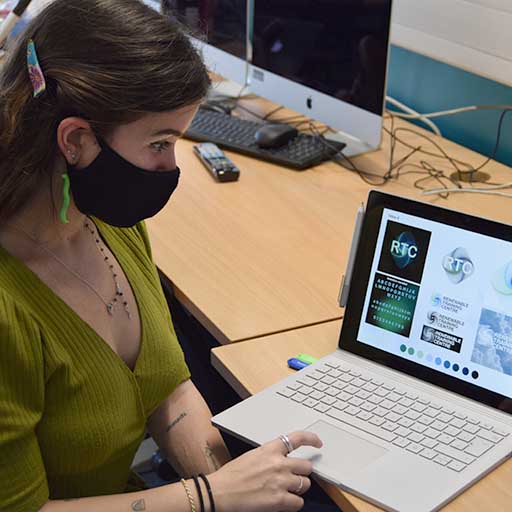 Zoe Bulsara
The HNC in Graphic Design course has given me an excellent understanding of the creative industry, the skills and techniques required including Adobe software ready to take forward with confidence into my career aspiration of becoming an Illustrator. All the lecturers have been very supportive whilst, pushing me to fulfil my full potential.
Creative Media Level 3
* Terms and conditions apply. The fees stated on this website are for guidance purposes only and should be checked before enrolment. Unless otherwise stated, fees shown are for tuition only, over one term (Community Learning courses) or one academic year. Where a course is longer than one academic year, the fees stated are for the first year, and the cost of the second or subsequent years will be discussed at interview. For details of fee remission for students over 19 click here. If you think you may be entitled to a concession or fee remission, or you would like more information on the additional costs associated with your chosen course, please contact us on 01635 845000 or email This email address is being protected from spambots. You need JavaScript enabled to view it..
Fee information
16 - 18 year olds
In most cases, students aged 16-18 on a full-time study programme (including T Levels) will not be required to pay fees, and the College will fund most course-specific equipment and materials. This excludes stationary, non-curriculum trips and a £15 College Subscription.
19 years and over
Students aged 19 years and over may be required to pay fees. Our Fees, Funding and Financial Support page has details on financial support, fee remissions and loans. Please note that some courses may have additional registration, examination and/or materials fees. Where we have been unable to provide these additional costs in this information, they will be discussed with you before enrolment.
Funded programmes
Where course fees are fully funded (for example Maths, English and Essential Digital Skills), the course is free of charge to students, subject to eligibility.
Skills Bootcamps
Skills Bootcamps are fully funded and free of charge to learners. Employers who want to use Skills Bootcamps to train their existing employees contribute to the cost of training. See the Fees and Additional Costs for more information.