Hairdressing Level 3
This qualification is an advanced (Level 3) technical qualification, which has been developed collaboratively with employers, professional associations and trade bodies to set the standard and content. It is suitable for all hairdressers wanting to expand their knowledge and creativity in this exciting industry.
---
Meet our students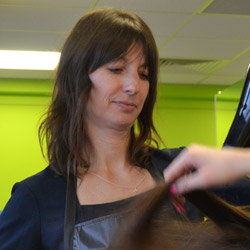 Liza-Jane Lamb
"I have immensely enjoyed my time at the College, and thanks to the dedication of the tutors, I will be forging a new career in hairdressing armed with all the skills and attributes needed to be successful in my chosen profession. "
Meet our students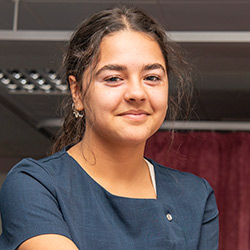 Nichola Connorton
"The course has helped me develop my skills so much and my knowledge on the subject has been expanded. I can't wait to use my skills within a salon."
* Terms and conditions apply. The fees stated on this website are for guidance purposes only and should be checked before enrolment. Unless otherwise stated, fees shown are for tuition only, over one term (Community Learning courses) or one academic year. Where a course is longer than one academic year, the fees stated are for the first year, and the cost of the second or subsequent years will be discussed at interview. For details of fee remission for students over 19 click here. If you think you may be entitled to a concession or fee remission, or you would like more information on the additional costs associated with your chosen course, please contact us on 01635 845000 or email This email address is being protected from spambots. You need JavaScript enabled to view it..
Fee information
14 - 18 year olds
In most cases students aged 14-18 years old on a substantial study programme will NOT be required to pay fees and most course-specific equipment and materials will be funded by the College. This excludes stationary, non-curriculum trips and a £15 enrichment fee.
19 years and over
Students aged 19 years and over may be required to pay fees. For details of fee remission and loans for students over the age of 19 click here. Please note that some courses may have additional registration, examination and/or materials fees. Where we have been unable to provide these additional costs in this information, they will be discussed with you prior to enrolment. If you think you may be entitled to financial support or fee remission, or you would like more information on the additional costs associated with your chosen course, please contact us.