Engineering (Mechanical) Level 5 HND (Full-time)
This professional qualification is suitable for those working in the engineering industry who are looking to develop their mechanical engineering skills. It is a recognised qualification in engineering that offers career progression for those already in employment or as a platform for continued studies at degree level. You will study the qualification full time one day a week over one year. This course is delivered through a blended learning approach, meaning teaching and learning will occur both on site in classrooms and remotely via a virtual learning platform.
---
Meet our students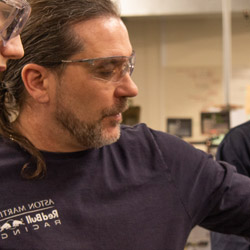 Brandon Drake-Gould
"I enjoy the learning experience at Newbury College and the fact that it is convenient location and has a great atmosphere."
Meet our students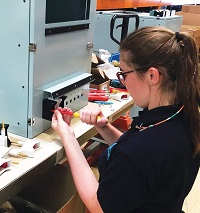 Lauryn Bailey
"My company were looking at a course to aid with my next stage in educational development, Newbury college stood out to me from the course selection they gave me as it is a well rated college and the course itself is better suited to my way of learning by being coursework based. The lecturers are always very helpful and their feedback on any assignments are really helpful in where to make improvements now and how to continue that level of detail on other assignments. The course itself it presented in a good way, it is a mixture of classroom teaching and hands on practical."
Meet our students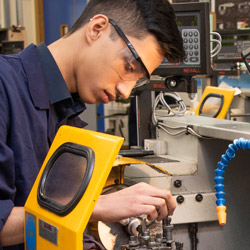 Sahi Laskar
"I chose to study at Newbury College because I found Engineering an enriching subject, it gives me opportunities that can help broaden my career. I enjoy the graft of working and dedicating the time and energy to achieve my desired grades."
Meet our students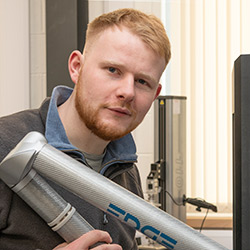 Zachary Gibbon-Timms
"I have studied at Newbury College for nearly two years now and I feel the college is working hard to ensure I obtain the qualifications I need and want. The course covers a wide range of engineering sectors, allowing me to explore different forms of engineering. The teaching staff all have different backgrounds, making the lessons far more interesting and diverse. I would like to progress onto level 4 at the new University Centre."
* Terms and conditions apply. The fees stated on this website are for guidance purposes only and should be checked before enrolment. Unless otherwise stated, fees shown are for tuition only, over one term (Community Learning courses) or one academic year. Where a course is longer than one academic year, the fees stated are for the first year, and the cost of the second or subsequent years will be discussed at interview. For details of fee remission for students over 19 click here. If you think you may be entitled to a concession or fee remission, or you would like more information on the additional costs associated with your chosen course, please contact us on 01635 845000 or email This email address is being protected from spambots. You need JavaScript enabled to view it..
Fee information
14 - 18 year olds
In most cases students aged 14-18 years old on a substantial study programme will NOT be required to pay fees and most course-specific equipment and materials will be funded by the College. This excludes stationary, non-curriculum trips and a £15 enrichment fee.
19 years and over
Students aged 19 years and over may be required to pay fees. For details of fee remission and loans for students over the age of 19 click here. Please note that some courses may have additional registration, examination and/or materials fees. Where we have been unable to provide these additional costs in this information, they will be discussed with you prior to enrolment. If you think you may be entitled to financial support or fee remission, or you would like more information on the additional costs associated with your chosen course, please contact us.